© 2010 Company Name. All rights reserved.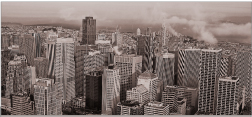 Find Best Colonics in Phoenix

Click on the Clinics below for more information



Phoenix Colonics has been providing high-quality colon hydrotherapy since we opened our doors in 2002.  Every day, we strive to provide you with friendly service and the best shopping experience in the Phoenix, Scottsdale, Tempe, Mesa area.

HELP US HELP YOU

We are always looking to improve ourselves. If you have ideas how we can make a better product or serve you better, we'd love to hear from you.

Send us a quick note using the form to the right or call us at

WE'VE GOT THE BEST PRICES. PERIOD.

Check out our Products

Name:

Email:

Question/Comment:

BUSINESS HOURS

Monday-Friday 10AM-6PM PST

Saturday-Sunday 12PM-4PM PST